About Our Team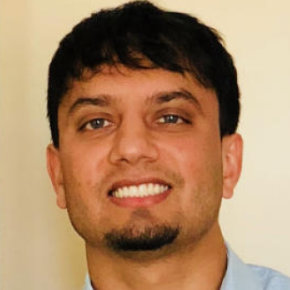 Dr. Dipesh Patel
Dentist
Originally from Rome, Georgia, Dr. Dipesh Patel completed his undergraduate studies with Honors at the University of Georgia before earning his doctorate from Nova Southeastern University's College of Dental Medicine in 2012. To further solidify his education in dentistry, he has dedicated countless hours to completing continuing education courses to keep up with modern dentistry. Whether it's 3D cone beam technology (3D x-ray) or 3D intraoral scanning (to prevent taking impressions), Dr. Patel believes in constant education and advancement so that he can serve his patients with the latest that dentistry has to offer. He is experienced in dental emergencies, laser dentistry, root canal treatments, fixed and removable prosthodontics, surgical extractions, pediatrics, and implants. He is also Invisalign and Nitrous Oxide certified. Furthermore, Dr. Patel is currently undergoing rigorous training in sleep medicine because he believes in an interconnection between dentistry and medicine. Treating a person as a whole, not just the oral cavity, is a philosophy he has followed since the day he graduated.
After dental school in Ft. Lauderdale, Florida, Dr. Patel could not see himself living anywhere besides Georgia. He has a deep love for the state, especially since it is home to his family, friends, and of course his favorite sports teams. When he's not working, he's an avid sports fan and loves to watch his teams play – Go Dawgs! Go Braves! Go Falcons! Go any team from Georgia! Don't worry if you're not a Georgia sports fan, he loves having some friendly sports banter about your favorite teams! He also loves to travel so that he can learn and immerse himself in different cultures and people. In addition, in the mornings prior to work, he likes to meditate and read to get the day started on a positive note. He has a fondness towards self-development and motivation. Some of his favorite books – "The Code of the Extraordinary Mind" by Vishan Lakhani, "The Power of Habit" by Charles Duhigg, "The 5 AM Club" by Robin Sharma and "The Secret" by Rhonda Byrne focuses on just that. Dr. Patel has been a part of the Marietta Dental Professionals team since 2012 and he looks forward to building long-term relationships with not only the team, but also the patients at Marietta Dental Professionals.
Dr. Patel's Personal Motto
I stand for hope and love. I believe that where there is hope, there is an opportunity. I believe that privilege is a gift and with that gift comes the opportunity to change lives for the better. I dream of a world in which all beings, regardless of their privilege or circumstances have the support they need to become the creators of their destinies and realize their fullest potential, enabling a prosperous world abundant with hope, joy, and love for all.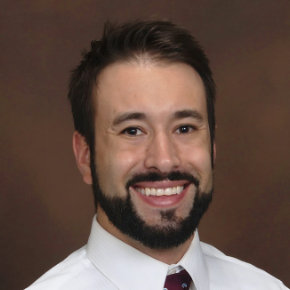 Dr. Brian Mitchell
Dentist
Dr. Brian Mitchell grew up in Marietta, Georgia and has remained in the state for the entirety of his education and career. He completed his undergraduate studies at The University of Georgia, graduating Magna Cum Laude with a B.S in Biology. Afterwards, he attended the Medical College of Georgia's School of Dentistry to earn his Doctorate of Dental Medicine. Dr. Mitchell is passionate about providing high quality, comprehensive dental care and making you feel like family. His goal is to make each patient's experience as comfortable as possible by listening to each person's individual needs. Dr. Mitchell and his girlfriend Emily reside in Roswell, GA with their dog, Cassie, and cat, Walter.
In addition to his private practice, Dr. Mitchell regularly volunteers at the Clarkston Community Health Dental Clinic. Outside of serving his patients, Dr. Mitchell is an accomplished singer/songwriter, having completed a full length studio album of original songs and is often found playing gigs around the Atlanta area. He also enjoys exercising, traveling, going to concerts, and plays on a men's softball team.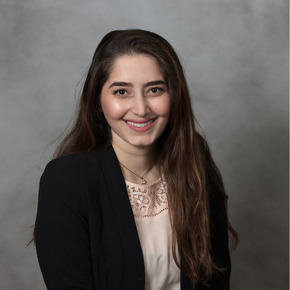 Dr. Lina Al-Chaar
Dentist
Dr. Lina Al-Chaar is originally from Champaign, Illinois where she also completed her undergraduate studies from the University of Illinois, majoring in Molecular and Cellular Biology with a minor in Chemistry. Soon after, she earned her doctorate from the University of Illinois at Chicago College of Dentistry. She was honored with multiple awards during her time at the dental school, including recognition in teaching dentistry, excellence in diagnosis and treatment planning and in advocating for health literacy. Although enjoying her life in the Midwest, she decided to make a move down to the warmer weather of Georgia. She not only learned to love the weather but has gotten accustomed to the company of the good Georgia people. In her free time, you can find her baking, spending time with her large family, or traveling!
Dr. Al-Chaar enjoys practicing all aspects of dentistry. She is first and foremost passionate in developing an honest and comfortable relationship with every patient she interacts with. She performs a diversity of procedures including cosmetic dentistry, root canals, extractions, and fixed and removable prosthetics. Her ultimate goal is to create healthier and happier smiles while making you feel confident and well informed on the treatment. Previous patients of Dr. Al-Chaar have described her as "really caring for the needs of her patients," "amazing bedside manner," wants to provide the best care possible," and"does an amazing job at trying to make me feel comfortable."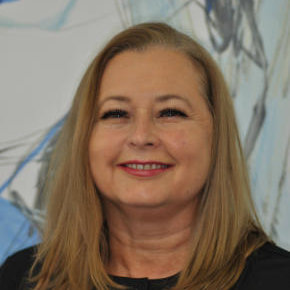 Leigh
Dental Hygienist
I majored in fashion merchandising and graduated from Darton College in 1992. In 1996 I moved to Roswell and worked at Macy's in merchandising. In 2002, I decided to change careers and started at Georgia Perimeter University taking core classes at night while I worked full time. I entered the dental hygiene program in 2004 and graduated in 2006. I have been with Dr. Patel for seven years. I have been married for 15 years, and I am a dog mom. We have two rescue dogs; they are my heart. My husband and I have season tickets to The University of Georgia football games and love our other Dawgs! Go Dawgs! We also like to hike and travel.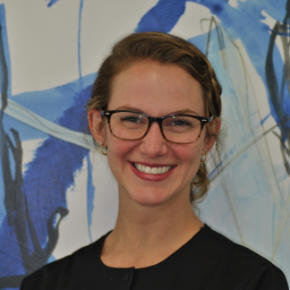 Lindsey
Dental Hygienist
My passion is helping my patients maintain their health and well-being, while also getting to know them; this is why dental hygiene is perfect for me. I have always had an interest in teeth because mine were so crooked growing up, and I am proud of having a healthy and pleasant smile.
During my free time, I am always down for an adventure. I love being outside, whether I'm walking with my dog, kayaking, camping or swimming. I love all things outdoors. I enjoy staying active by going to the gym with my friends and dancing away the worries of the world. I also enjoy food of all kinds; there aren't many foods I don't like, and I'm willing to try anything once.
The next big adventure I hope to have is visiting Colorado and skiing in the Rockies. In the meantime, I will go wherever the wind takes me!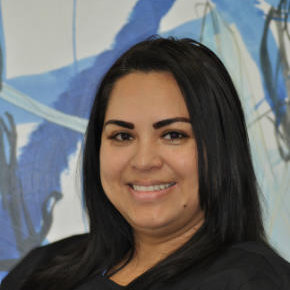 Claudia
Dental Assistant
Claudia is our wonderful dental assistant. She started her dental career in August 2005. She loves working with her colleagues and being part of a team that truly cares for their patients and each other. When not at work, Claudia enjoys camping, going to the beach and spending time with her husband, grandchildren and her cat.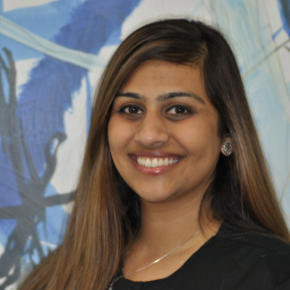 Sabah
Dental Assistant
Sabah graduated as a Dental Assistant in 2012 and has been with Marietta Dental Professionals since May 2019. Sabah is in school to become a Dental Hygienist. She resides in Lawrenceville, GA, with her husband. In her free time, Sabah loves to try new restaurants and spending time with family and friends. She is an avid fan of the Georgia Bulldogs!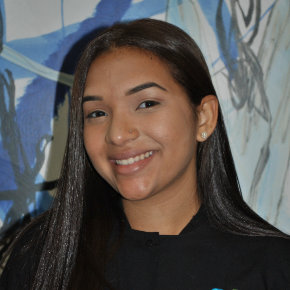 Angie
Dental Assistant
Angie enjoys traveling and experiencing new restaurants. Her passion is creating a great experience and personal connection with patients. Her future goals are to obtain a business degree in management and lead a team in an office.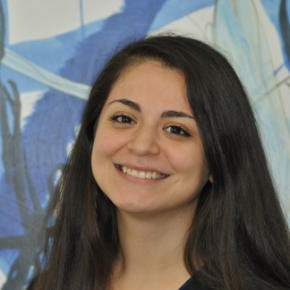 Tania
Business Assistant
Tania is our business assistant. She has been at Marietta Dental Professionals since 2013. She enjoys helping to create an inviting, relaxing environment for the patients. While not at work, Tania enjoys traveling and hiking with her boyfriend and her two huskies, Apollo and Mike.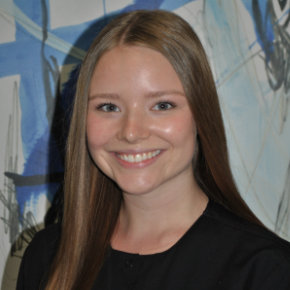 Sydney
Business Assistant
Sydney recently graduated from Reinhardt University with her Bachelor's degree in Biology. She is currently gaining more experience within the dental field to prepare herself for dental school. Sydney always strives to provide a warm, welcoming environment for all patients, as she believes the patients are the center of attention.
Sydney resides in Dallas, Ga. In her free time, she spends most of her time with her family, boyfriend, and pets. Sydney likes to workout and try new restaurants! When not trying new foods, her "go-to" restaurant is Longhorn. She also enjoys getting her nails done!